I've been at CLA now for just over a month and I've been asked a lot about the business and my role within it. So I thought I would share the background of the business and what I have learned so far.
After decades in the freight transport industry, Brian Sides founded the Czech Logistics Alliance in 2005. Whilst originally operating from Manchester, CLA UK is now more centrally located in Kibworth Leicestershire. In recent years, continued growth and operational requirements have led to CLA's expansion and the company now has offices in Czech Republic, Hungary and Poland.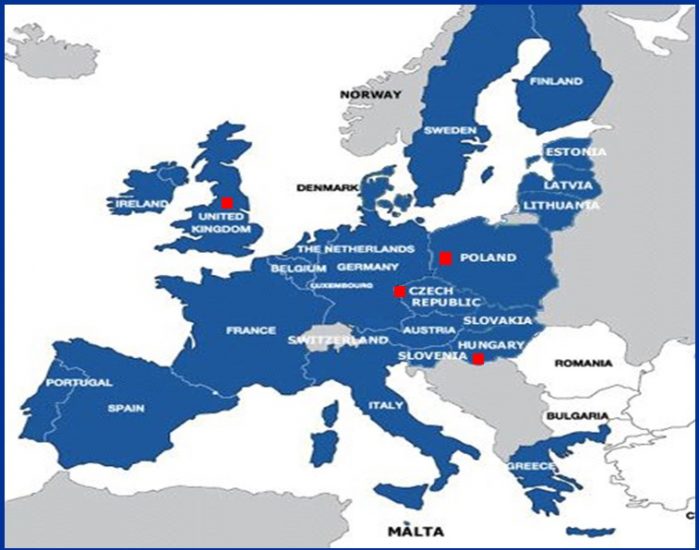 Our core business is in offering reliable Full Trailer Load (FTL) services across Europe. We regularly ship to most European destinations, being particularly competitive and with high availability to Northern France, Benelux, Germany, Poland, Slovakia and the Czech Republic.
Our affiliation with a large number of transport partners specialising in mega trailers uniquely position CLA to take on shipments of tall or stacked pallets. This allows customers to get more of their products on a vehicle thus bringing down the cost per product. These high cube trailers with 3 metres internal height are particularly useful for businesses in the packaging industry where products are often lightweight but large in volume. Our ability to GPS track trailers gives customers peace of mind that we have a live link to their load and can pinpoint their goods in real time.
What's impressed me the most since my arrival has been the quality of the staff. This team is stacked with hard working dedicated people with a real desire to ensure that our customers receive a top class service. I've been impressed with the multitude of languages spoken throughout the business including German, Polish, Slovakian, Czech and Hungarian. The ability to communicate clearly with collection & delivery points across Europe, without the burden of the language barrier is a major asset for our customers.
It is still very early days for me here but I can tell already that this is a company with a really great service offering. I'm genuinely excited about the future of CLA and look forward to help grow this business.
Brett Burrows, Head Of Sales